You never really 'own' a house like Bryansford Cottage, you're just looking after it for whoever is coming along next. We are the latest in a long line of custodians. The house has been here for about 200 years – we don't have the exact date it was built but it appears on the Ordinance Survey Map of 1834 so we know it predates that.
On this map, the details of the valuation survey are missing so we don't know the exact dimensions of the building, who occupied it at the time or how old the valuers believed the house was. By the time of the revised map in 1859, the building is shown and looks very much like it does today.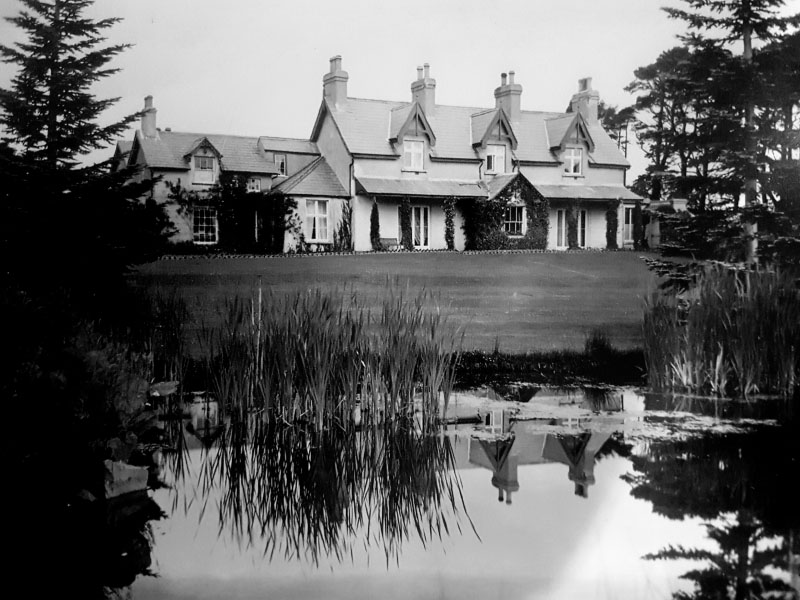 In 'Slater's Directory' of 1846, Bryansford Cottage is listed as the home of Captain Hill who was still resident in 1856. When the house was revalued in 1863 it was occupied by the Hon. John Jocelyn who appears to have been the half-brother of the 3rd Earl of Roden, owner of Tollymore. By 1870, the property was occupied by a C.V. Darcy J.P., who remained there until 1877. He was followed by a J.B. Kingscote, and then (in c. 1885) by another J.P., a C.E.S. Stronge. By 1890 a C. Brownlow, was in residence, then (in c.1901) Mr Strong again, and during the 1920s and 30s (and possibly before this) another Justice of the Peace, Alexander Dobbin. The fact that many of the occupants of the house were J.Ps, and that it was near the 'Big House', supports the locally held idea that the property once acted as the residence for Lord Roden's chief land agent. In one of the side rooms are some very impressive old safes that would have been ideal for safeguarding rent collection. These seem to lend support to this idea too.
A photograph of Bryansford Cottage appears in the Lawrence Collection, a photographic record of Ireland consisting of 40,000 glass plate negatives from 1870-1914. Described as a "comfortable-looking house", this photograph in particular is a great reminder that you never 'own' a house like this, you simply look after it for the next residents.
The house had formed part of the Roden Estate until the 1920s. Since then it has changed hands many times with every owner putting their own stamp on it. We became the current custodians in 2016.
Thanks to Ivor Fitzpatrick whose History of Newcastle page gave us lots of information about the house. And all credit to the late Tom Walsh (Mary's dad) whose encyclopedic knowledge of local history unearthed old photos and details of the property.